Internet search giant Google has rolled out a new feature that gives smartphone users an option to report content they read on its Discover feed.
This feature has been rolled out for a wider audience and is available on both the Search app as well as Discover feed present on the left of a Pixel smartphone's home screen. Users will find this feature in the Google app 10.99 or later, says a 9to5Google report.
Coming to the feature, the 'report content' option is placed along with other other options such as 'share', 'manage interests', 'send feedback' and more. This can be accessed tapping on the three dot icon present at the bottom-right corner of each article in the Discover feed.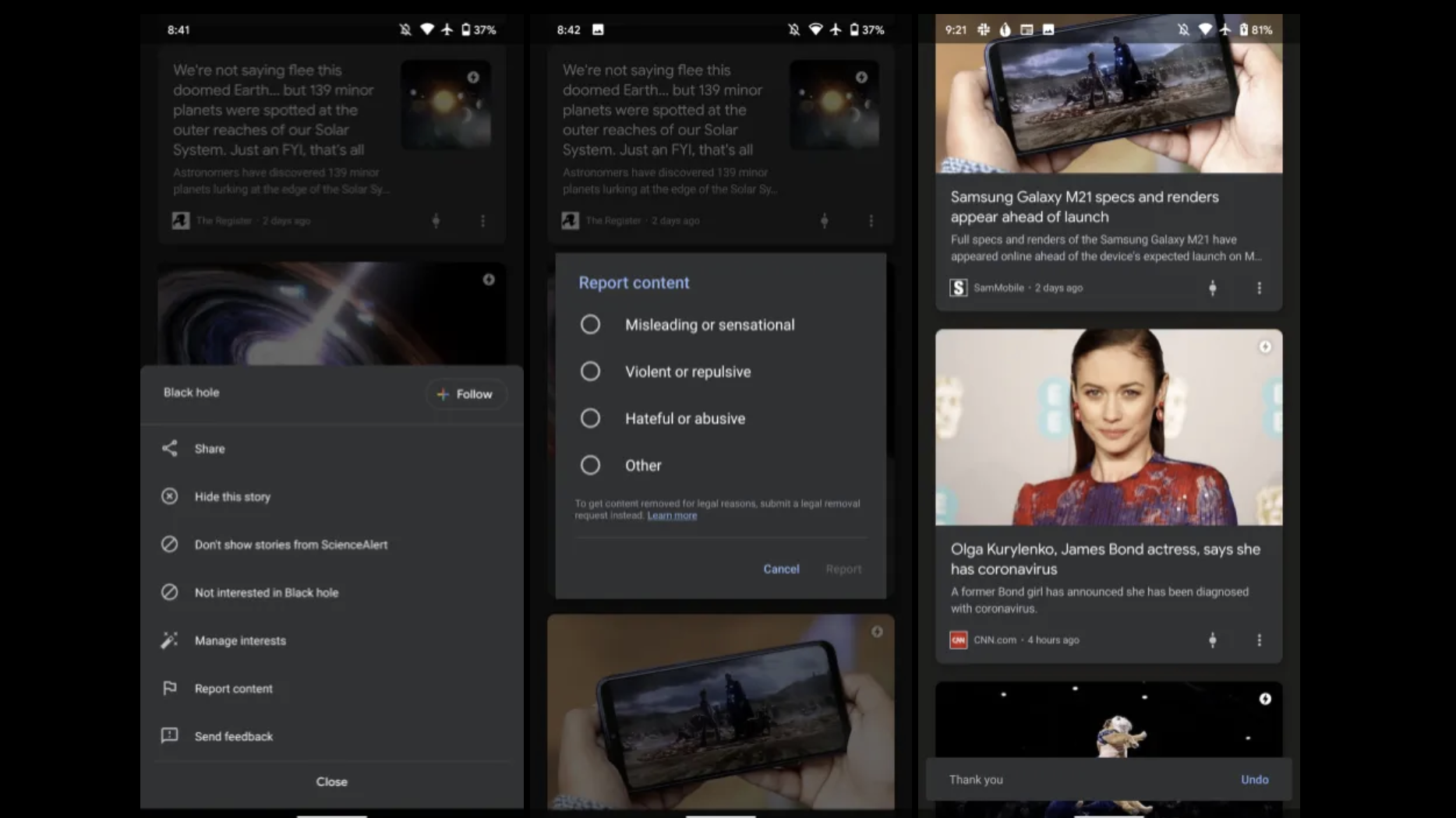 Tapping on the 'Report content' option will open another big menu with four options — Misleading or sensational, Violent or repulsive, Hateful or abusive, and other. Once you choose the suitable reason, that Discover card will be removed from your feed, however, you do get the option to bring it back by undoing it.
In related news, Google has also been spotted working on customisable 'public profile' cards for users. According to a report by Android Police, earlier this month, Google may allow its users better control over the information that appears about them on its website through public cards. These cards will contain information about users that they want to share about themselves.
However, please note that these cards will in no way impact/affect the search results that appear about a certain person or topic. These search results will show without any change whatsoever below these cards, as per the Android Police report.